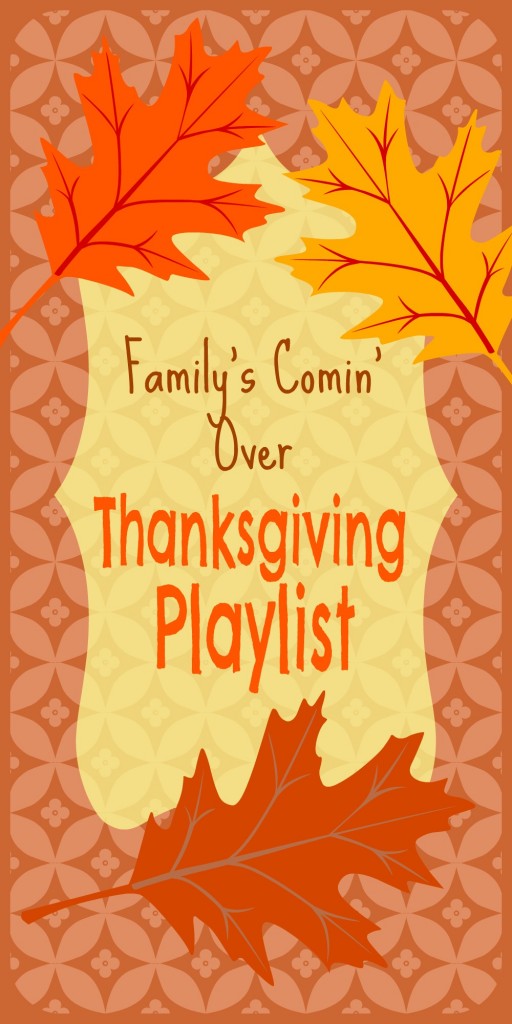 I love making playlists – I absolutely love it. I could stay up until the wee hours of the morning the night before a party or holiday working on the perfect playlist, but luckily this year I've got my Thanksgiving playlist done a week ahead of time. We're spending Thanksgiving with some immediate and extended family so I wanted music that would be fun and accessible for everyone invited.
You've got to check out the funky version of This Land is Your Land from Sharon Jones, and one of my favorites for the kids is Gobble Gobble by Nooshi. Of course for our family Thanksgiving we couldn't go without a bit of latin flair, so there's Bien Sabroso from the great Pancho Sanchez and Sweet Tater Pie by Mongo Santamaria. I could listen to Take My Hand by Ben Harper with the Blind Boys of Alabama all day long, and Jack Johnson's Home hits me right in the heart. Finally, what Thanksgiving playlist wouldn't be complete without Everytime You Go Away by Paul Young from Planes, Trains and Automobiles – that's required viewing every year!
If you've got a favorite Turkey Day song I'd love to hear it – maybe it'll make it into next year's rotation! Check out the complete playlist below (all 32 songs – that's 1 1/2 hours of music for your listening pleasure) on iTunes.
The iTunes link above is an affiliate link and if you purchase music I'll receive a small commission and be ever so grateful!

 I'm sharing this post at some of these great link parties – check 'em out!