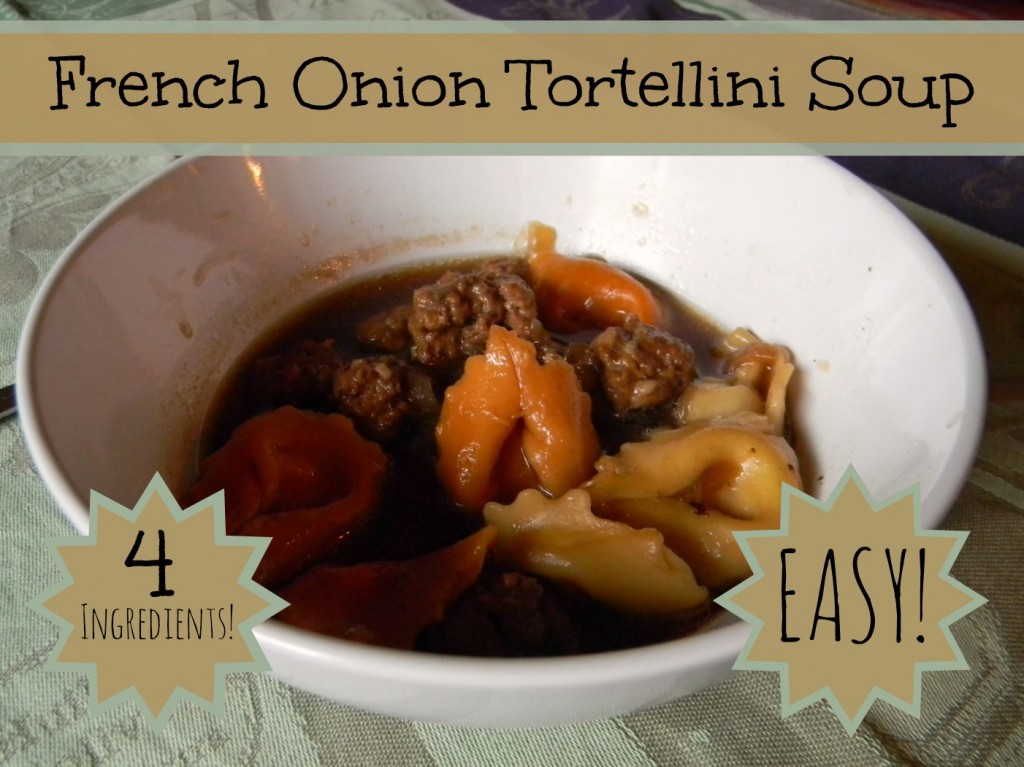 On cold, rainy dreary winter days I love to have a pot of soup on the stove. There's something about soup simmering that feels so homey to me. Here's a quick and easy soup my family loves – French Onion Tortellini Soup. This soup is so fast to prepare if you've got the ingredients on hand in your fridge. Its really satisfying to be able to get a homemade soup to the table on a weeknight with a minimum of effort and a minimum of ingredients. I like to serve this with a baguette or rolls and a salad on side, and it's also great with a leafy green added in – spinach, kale and chard all work great.
French Onion Tortellini Soup
Serves 6
Ingredients
1 pound mild Italian sausage
1 large yellow onion, sliced thinly
1 quart beef stock
16 oz. Tortellini (I use the cheese tortellini from Costco).
Directions
1. Roll the Italian sausage into small meatballs and cook them in a large dutch oven or stockpot on medium high heat until they are browned all over and almost cooked through. You don't need any oil in the pot – the sausage will release a lot of fat on its own.
2. Remove the sausage from the pan onto a paper towel lined plate and drain off the fat, leaving just a thin film behind on the bottom of the pot.
3. Saute the onion slices in the pot until they are soft and brown – the more caramelized they are the better.
4. Add the stock to the pot and stir to bring up all the browned bits from the bottom. Then add back the meatballs and the tortellini and cook for about 8 minutes more.
5. Serve and enjoy!