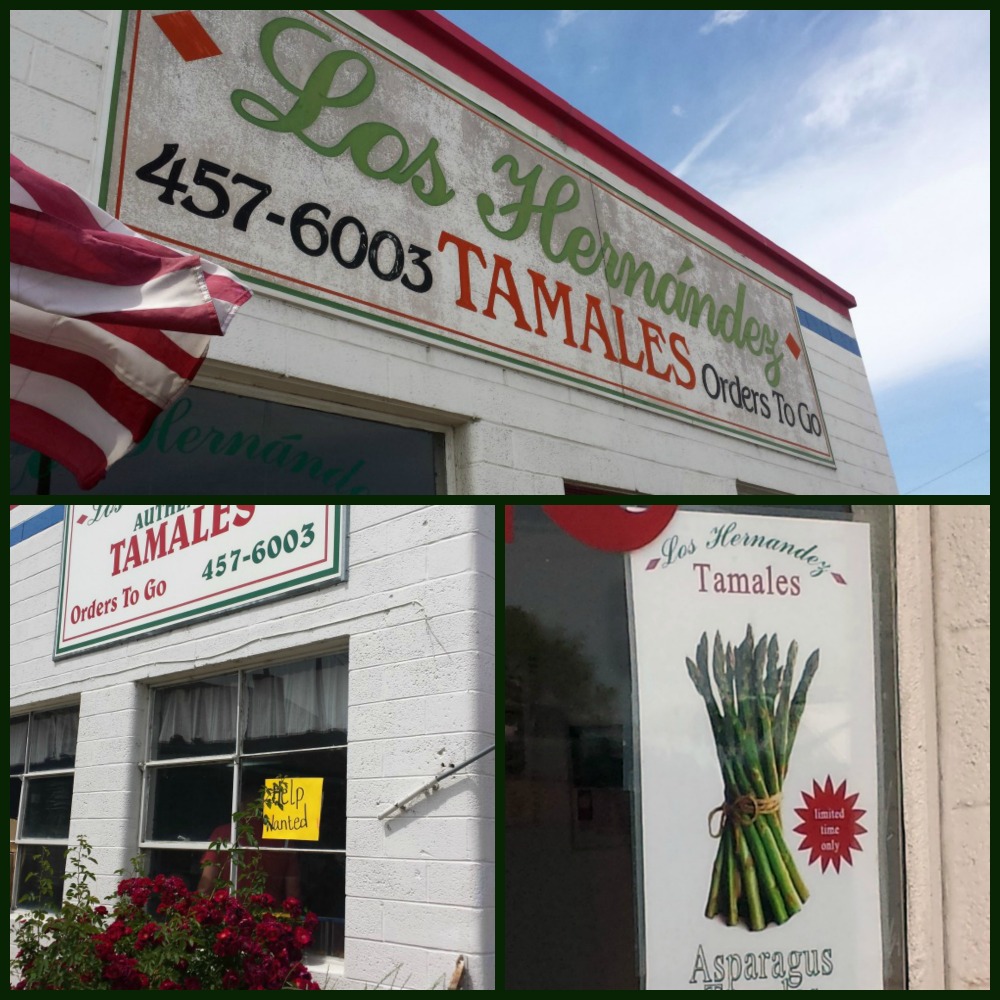 This past weekend we loaded up the kids and dogs into the ol' family truckster and headed east toward Union Gap and the land of sunny skies and desert vistas in search of asparagus tamales. Union Gap is in the Yakima Valley in Eastern Washington (one of the premier asparagus growing regions in the US) and the season for asparagus is a short one – it can be just six weeks long. Earlier this winter I saw a blurb in the AAA magazine for the asparagus tamales at Los Hernandez Tamales. I love tamales in general, and asparagus too, so I pinned up the article to save for springtime.
When we got there there was a steady stream of customers, and all of the seats in the small restaurant were full. I had a brief moment of panic when the counter woman said the asparagus tamales were sold out, but it turned out she just meant the frozen ones. We ordered a dozen asaparagus, plus two pork and two chicken tamales for the kids.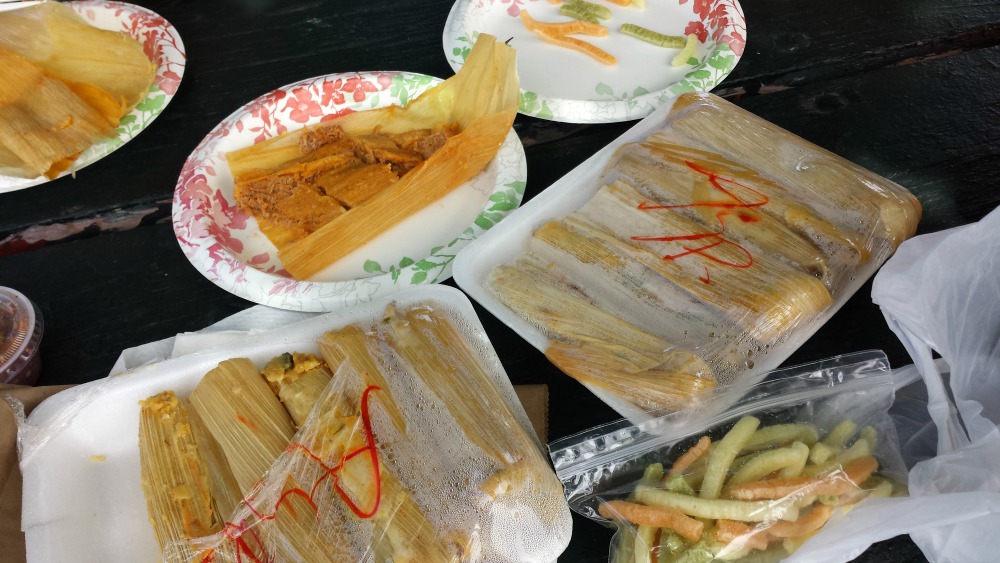 The tamales were delicious – stuffed with chunks of fat asparagus spears and subtly spicy pepper jack cheese. We ate our picnic lunch at a shady table near the playground at the lovely Yakima Greenway and then took a leisurely drive home via Chinook Pass, where there was still a good 10 feet of snow on the sides of the road.  Who knows how much longer the season will go this year, but we're sure happy we got a chance to sample the tamales!