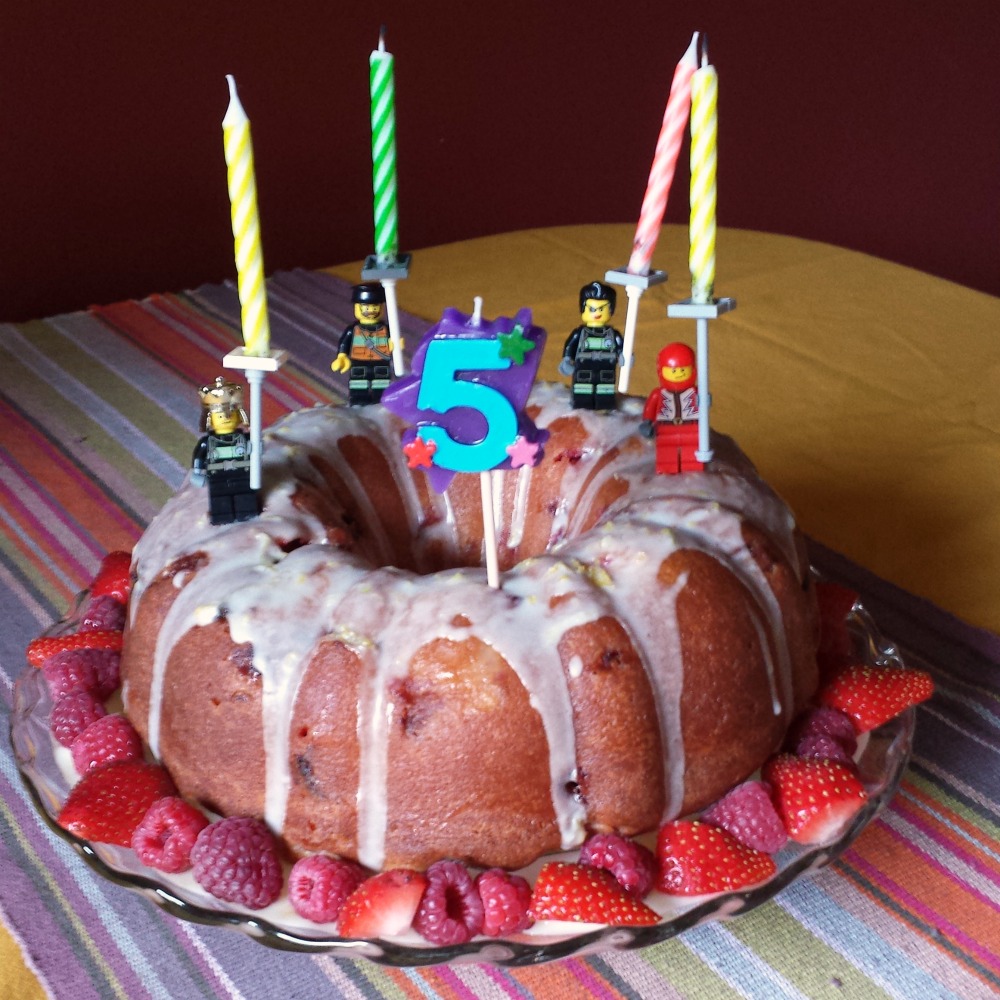 My son is absolutely obsessed with Legos, so for his fifth birthday I wanted to add a little lego touch to his cake. His favorite cake – the one he always asks for – is my Raspberry Lime pound cake, which has just a simple sugar glaze. This cake doesn't lend itself to fluffy frosting decorations, so I knew I'd have to do something with the candles instead. We've used lego brick-shaped candles before, but I was hoping to come up with something different. Then, playing with legos one day about a week ago I had an epiphany – I could use minifigures to make homemade lego candle holders for his cake.
Off to the giant lego bin I went, to play around with different pieces and see what I could come up with. I wanted to have four different figures, and I mixed and matched several to make them a bit more unusual and fancy. Next I added a stick to each one's hand, and a square at the end of the stick (I used the small squares with just one stud in the middle). Finally I melted the bottom of regular birthday cake candles and stuck them onto the squares.
In order to hold the lego candle holders onto the cake, I cut bamboo skewers into about 3 inch lengths, stuck them into the cake and then pushed each minifigure onto a skewer through the hole in the bottom of its leg. I think that they would stand up just fine in a denser frosting. These minifigures were a hit – my son loved them, the other kids loved them, and they even kept the melted wax off the cake, which was a nice bonus.