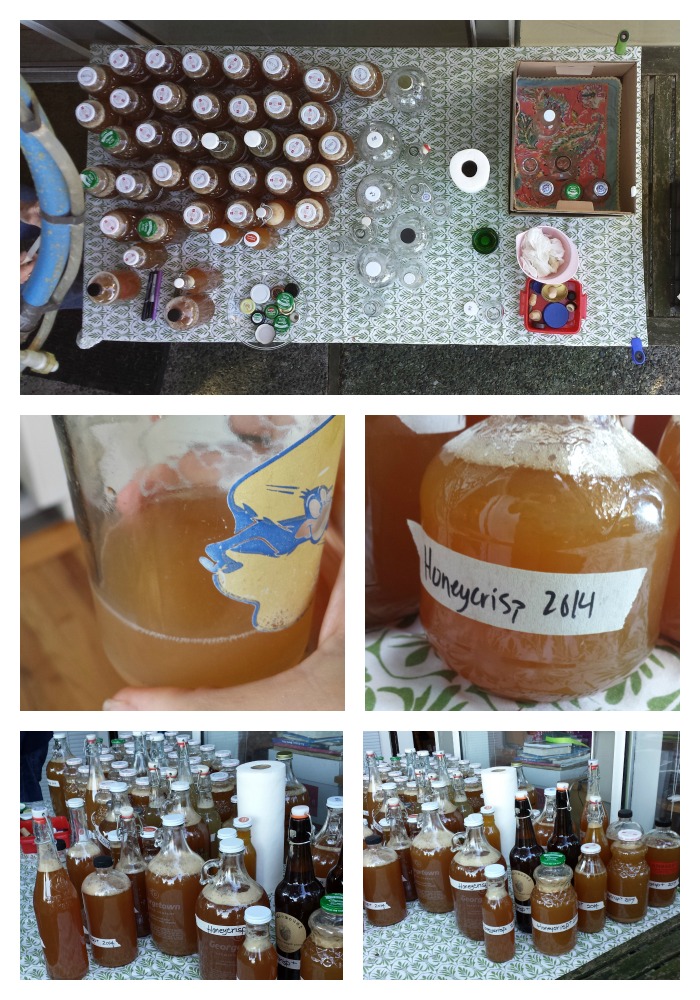 Every year my extended family gathers in the fall to make home pressed apple cider. It's one of our best and most enduring traditions – this year was our 34th year pressing cider, which is kind of amazing if you think about it. Some of my cousins weren't even born when we started "Cider Day" and now there are grandchildren participating too.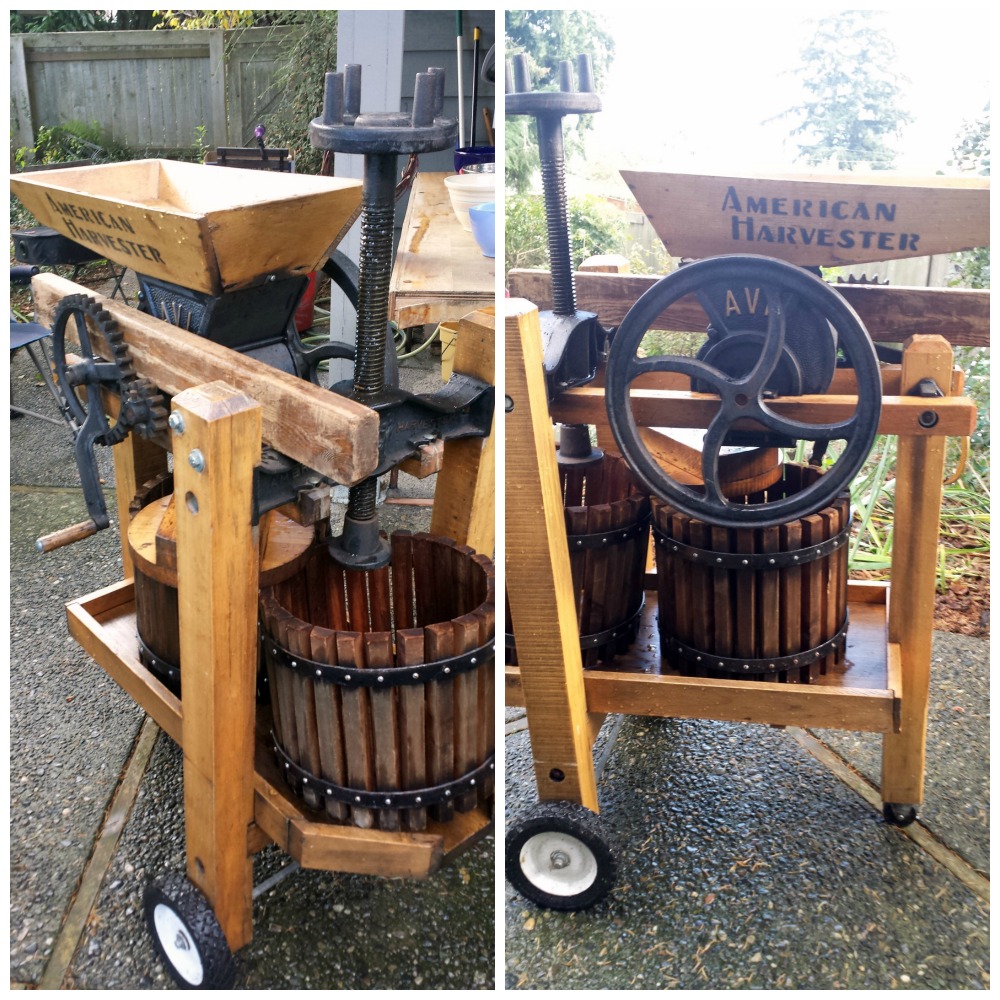 My aunt and uncle have an old wooden cider press that's all manually operated – no machine grinding or cranking for us. The process is simple – we start with apples, lots of apples: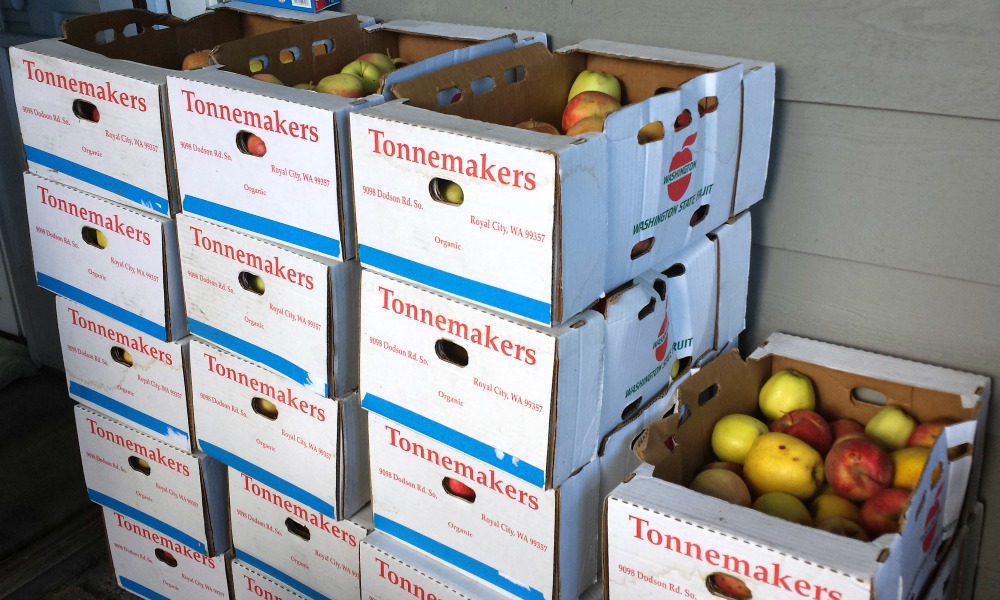 The tradition initially started when a number of our families had apple trees in the yard and lots of apples in the fall. Now almost no one has any trees (and those of us who do have kind of wormy apples) so we buy apples from an orchard in eastern Washington. They've been Tonnemakers apples for quite a few years now, and we usually have a few other random boxes as well.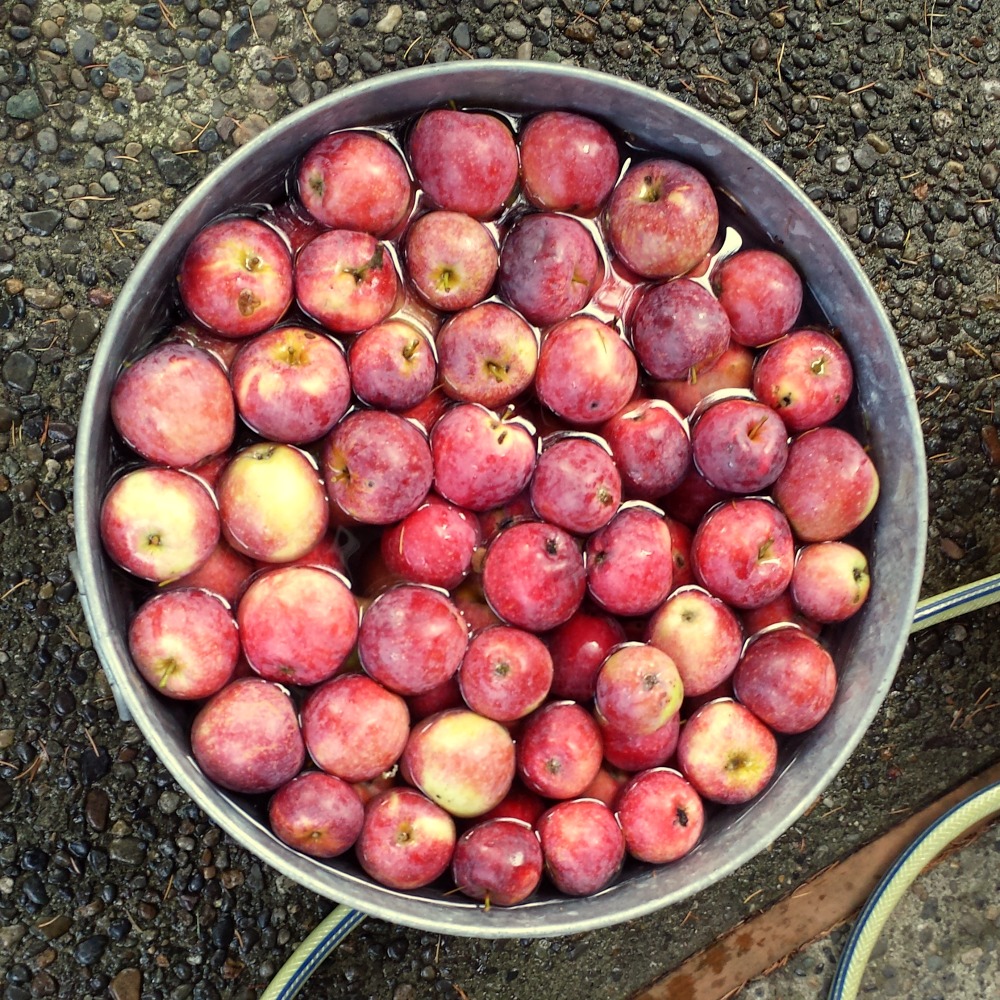 The apples go into a galvanized steel tub of water to get rinsed off, and from there they're up onto the cutting boards for a rough chop. The grinder is pretty powerful so we only need to cut the apples into eighths before we dump them in to get ground up into a kind of apple mush.
The grinder spits the apple mush into a kind of a barrel (wooden staves open on the top and bottom) and when the barrel is full a heavy wooden cap is placed on top and the press is screwed down, which presses the cap into the apples and the juice out. Once the apples are pressed dry the leftover mash is dumped and the process is repeated again. We strain it into bottles, cap them and voila! Cider! Everyone drinks their fill of cider on cider day and we all get bottles to take home as well. This year I'm trying my hand at fermenting a bottle – I'll have to give the results in a few months.