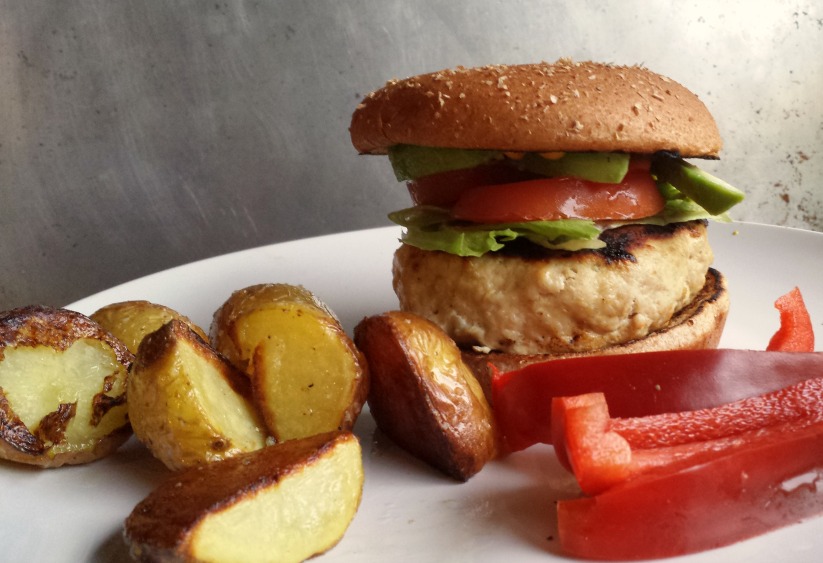 These lean and clean turkey burgers and heavy in our dinner rotation lately. Right now my kids are obsessed with "make your own" dinners. Make your own tacos, make your own pizza, and make your own burgers – basically anything that they get to assemble on their own is a hit. We have "make your own " burgers just about weekly, and like to rotate between beef burgers, salmon burgers and 'clean' turkey burgers.
This recipe is quick and simple to prepare, and fits in with the kind of healthful eating we try and stick with. We like to fix oven roasted potatoes instead of french fries, and usually serve peppers, carrots, or cucumbers alongside as well.
Lean and Clean Turkey Burger
(Serves 4)
Ingredients
1 lb lean ground turkey breast
1 egg
1/2 cup old fashioned oats (uncooked)
1 tablespoon dijon mustard
1 teaspoon Worcestershire sauce
1/2 teaspoon garlic powder
1/2 teaspoon ground cumin
1 teaspoon kosher salt
1/2 teaspoon ground black pepper
1 tablespoon vegetable oil (for frying burgers)
1. Combine all the ingredients and mix well. The mixture will be really soft and sticky. Wet your hands with a bit of water before you form the patties to keep the meat from sticking to your fingers. At this point you can put the mixture in the fridge to chill if you're not ready to cook yet, otherwise proceed to the next step.
2. Heat a cast iron skillet over medium high heat while you begin to form the patties. Once it's hot add about a tablespoon of vegetable oil and then as you make a burger set it right into the hot pan and pat it down a bit, then move onto the next one.
3. Cook the burgers for about 7 minutes per side, until the patty is entirely cooked through. If you want to add cheese, top the burgers with a slice once you've flipped them and they have about 3 minutes left to cook. Pepper Jack cheese is delicious on these!
4. Serve on hamburger buns with your favorite toppings. Some of our favorites to choose from are bread & butter pickles, salsa criolla, lettuce, tomatoes, avocados or guacamole, and ranch dressing.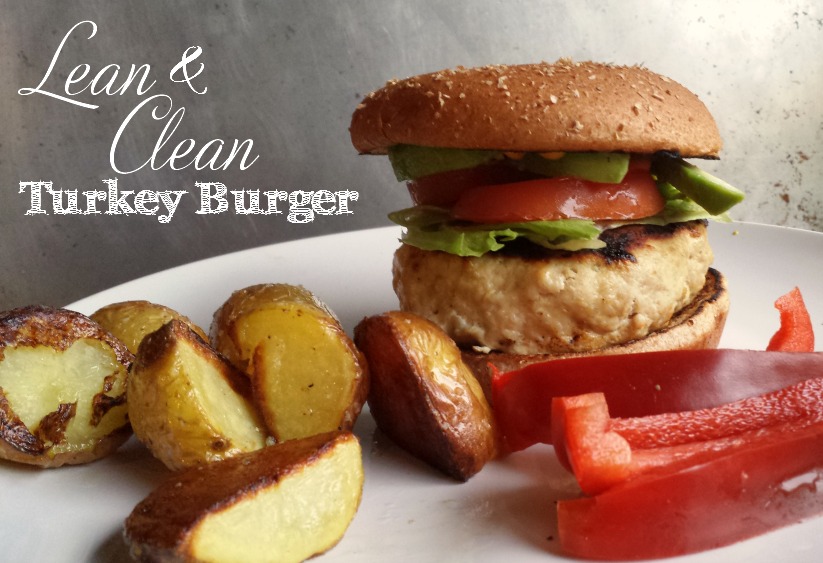 This post has been shared at some of these link parties – come party with us and check out the fun!