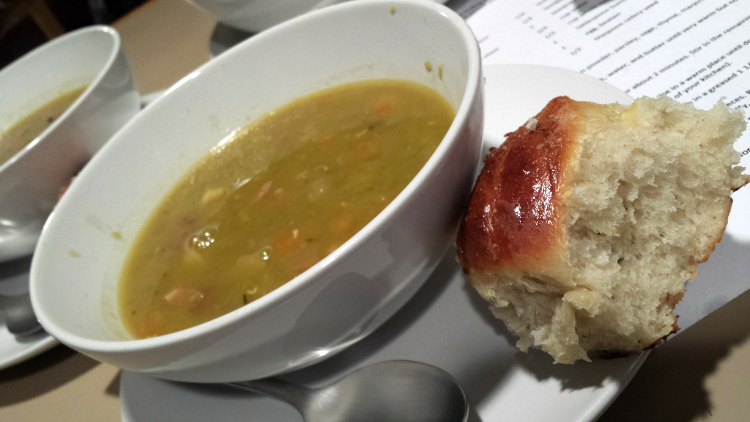 At the end of a long, rainy week I really needed a nice comforting bowl of soup tonight, so I made a pot of green split pea soup from scratch. I love a good roll with my soup, and I got home a little earlier than usual so I decided to make a batch of dinner rolls as well. For the rolls, I used a recipe I found a few months ago around Thanksgiving – the recipe makes rolls that taste like bread stuffing, but I left out most of the herbs this time and they turned out quite nice – just simple savory rolls.
No recipe needed for the split pea soup; it's hard to mess up. Saute a diced onion, add some diced carrots and potatoes, ham if you like it and have some on hand, ample water and dried split peas. The one trick I borrowed from a recipe is from Ina Garten, who adds half the bag of peas at the beginning and the other about halfway through, which gives nice texture to the soup.
Cook it all until creamy, season with salt and pepper and you're done!